The Pin prides itself in offering a warm and home-style atmosphere that is a perfect setting for that special lunch, loose-leaf tea or divine dessert. Set inside a magical Victorian home in Peterborough's downtown core, the intimate rooms and warm atmosphere create a memorable experience that will be sure to have you coming back as soon as possible. Join them for lunch and pair your favourite loose-leaf tea with our superbly crafted entrees, seasonal salads and heavenly desserts.
Their lunch reservations begin daily at 10:30 a.m. and their afternoon tea service begins at 2:30 p.m., so roll over to their dining and catering pages to explore their full menu and their personalized catering options—or better yet, join them at The Pin!
Located close to The Avant-Garden Shop at 165 Sherbrooke St. Peterborough.
---
Relax in Primrose Lane's elegant century home Tea Room. Browse their Gift Shop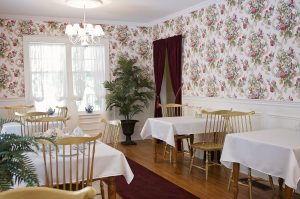 filled with beautiful little luxuries from France, Italy and Canada. Indulge yourself with their traditional "High Tea" menu and exquisite Sloane Tea. Or sip wine on the fully screened-in, wrap-around veranda.
Primrose Lane is an experience you won't forget.  Reservations recommended.
Open Monday thru Saturday 10am to 4pm. Summer extended hours to 5pm starting in May.
705-748-2897
Located close to Blossom Hill Nursery
---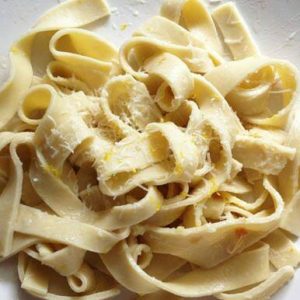 The Pasta Shop has become a very popular place for people who love pasta. Whether it's fresh or frozen, for a quick snack or to create a special dinner for friends – The Pasta Shop should be your first stop.
The proud owners are Anna Lisa and Kevin Breeze, longtime residents of Peterborough. The Pasta Shop has many food lovers visiting almost weekly to indulge in their fresh and frozen ready to go pasta dishes.
The Pasta Shop is take out only, but Garden Route participants or bus tours can pre-arrange a picnic lunch to enjoy at one of the beautiful gardens along the route.
705-745-6080
Located next to The Avant-Garden Shop at 165 Sherbrooke St. Peterborough.
---
See also Places to Stay