Printable Map and Member Descriptions
Mini Routes
The Garden Route Mini Routes are half-day or one-day tour suggestions that include logical driving routes and recommended dine and stay options. Two or three Mini Routes can be combined to create a fabulous short-stay vacation in the beautiful Peterborough area.
Whether a day trip or short-stay vacation, the Mini Routes of the Peterborough and Area Garden Route will inspire you as you are led from display garden, superior garden centre and specialty garden shop to comfortable overnight accommodations and scrumptious lunch or dinner options.
Please visit each webpage or call ahead to ensure each location is open outside of the main Spring season; some participants of the Garden Route are open only seasonally.
(Note: The letters of the tours correspond with the businesses on the printable map link above.)
Tour G-A-F (Keene on Gardens, Avant-Garden Shop & Johnston's Greenhouses.
Tour F-A-C (Johnston's, Avant-Garden Shop & Gardens Plus)
Tour B-A-C (Blossom Hill, Avant-Garden Shop & Garden's Plus)
Tour D-C-G (Greenhouse on the River, Gardens Plus & Keene on Gardens)
Take a Bus or Mystery Tour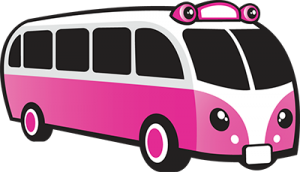 Consider getting a group together and bringing a van or bus to tour the Garden Route. Group travel is an excellent way to experience all the Garden Route has to offer. Plans can be made to tour display gardens between stopping at garden boutiques and garden centres. With advance notice, workshops and short seminars can even be arranged for your group.
A Mystery Tour is a fun way to experience the Garden Route with friends or group members. Shhhh! Keep it secret… only the organizers know the mystery locations you will visit. Load a van or several cars and follow the lead vehicle to Peterborough and Area Garden Route locations. Organizers can use our map to plan the Mystery Tour or contact us to discuss your trip. We'd be pleased to help you "do the route"!
Organizing a bus tour? Contact Dawn.